10 Free Beautiful San Serif Fonts
Fonts are an essential part of any great graphic or website design. As any other aspect of design, font use follows trends and it's important to stay updated with contemporary fonts that will help enhance our work and help us convey the right message for the right audience.
Fonts can also be very expensive; therefore, we have found a few sources which have made available beautiful, professionally designed fonts. Here are 10 samples of our favourites. We hope you enjoy them:
Audrey is an elegant and classic-looking typeface by Cristina Pagnotta. Three weights: regular, medium, bold. Two variations: regular and oblique.
Bebas Neue is a sans serif font family based on the original free font by Ryoichi Tsunekawa. It has grown in popularity and become something like the "Helvetica of the free fonts". Now the family has four new members – Thin, Light, Book, and Regular.
Coco is a sans-serif type family in a set of 8 fonts with regular, italic, bold, bold-italic, condensed, condensed-italic, condensed bold & condensed bold-italic which can be used for several type of projects from digital to print. Each font has more than 209 glyphs including small letters, capitals, numbers & special glyphs and punctuation.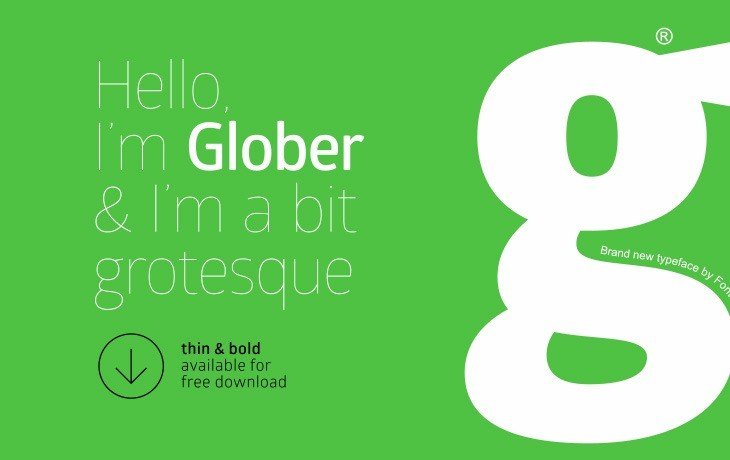 The Glober font family includes 18 weights – nine uprights with nine italics. It is characterized by excellent legibility in both – web & print design areas, well-finished geometric designs, optimized kerning, excellent web-font performance and legibility etc.
Ikaros is a minimalistic typeface with a very narrow tracking. Beautiful for modern-looking headings; however, not recommended for paragraph text.
Mosk is an all-lowercase typeface with a clean linear look, that comes in nine different weights.
Overpass is an open-source font inspired by Highway Gothic and sponsored by RedHat. Simple, elegant, no-nonsense font. Highly readable as a heading or copy; six different weights available.
Penna is a clean and minimalist font with thin stems and slanted strokes. It's perfect for designs that call for a playful, yet sophisticated feel.
Raleway is an elegant font with standard ligatures, which was originally designed as a single weight by Matt McInerney. Now, Raleway is available as a complete font family, boasting 8 weights, in both regular and italics via Google Fonts.
Simplifica is a slightly condensed sans-serif typeface featured by an uniform and thin line width. Its high positioned capsheight and ascender favours legibility. A fine, simple and clear font.
---
We hope you like this selection. Please share some comments and tell us about your favourite fonts and where you usually source them.

Creative PLANit is a full service Toronto design studio specializing in the design and development of websites, branding, and marketing material.